| | |
| --- | --- |
| Little Rock, N. Little Rock AR Laptop Repair Specialist, Sony, Toshiba, HP, Dell, IBM, Panasonic, Acer, Apple, Mac and Fujitsu since 1998 Little Rock, N. Little Rock AR | Home |

Comptia A+ Certified Technicians



Laptopspecialist.com provides a directory of dealers and technicians who are specializes in:
sony vaio laptops, satellite toshiba laptop, hp pavilion laptops, dell laptops, panasonic laptops, acer laptops, fujitsu laptops, dell inspiron laptops, lenovo laptops, samsung laptops, and many more laptop specialist, sales repair, upgrade,
Do you need help with your laptop? Does your laptop give you problem, frustration and headache, your laptop doesn't work properly, runs slow or even doesn't run at all, it gets hot very fast, has virus and you don't even know what the problem is? You found the solution.
Laptopspecialist.com

Green Product Provider.
We provide a safe way to dispose your old laptops and parts so there is no harm to our planet. Bring us your old computer parts and we expose them for FREE.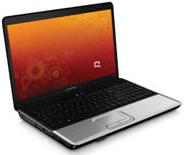 | | | | |
| --- | --- | --- | --- |
| Telecomp | Bentonville | 479-271-2200 | |
| Northwest Communications | Rogers | 800-636-5115 | |
| Four Corners Technologies | Rogers | 479-621-5220 | |
| Northwest Arkansas Computer Repair | Springdale | 479-365-2495 | |
| Baker Computer Service | Springdale | 479-750-7475 | |
| GCM Computers | Fort Smith | 479-521-3100 | |
| Raganpro Computers | Harrison | 870-743-3915 | |
| Envision Computer Associates | Fort Smith | 479-484-1700 | |
| Kirkham Systems | Fort Smith | 479-478-3032 | |
| KAL-Tech | Greenbrier | 501-428-9198 | |
| Cyberback Internet | Conway | 501-329-9144 | |
| Connecting Point Computer Center | Conway | 501-327-1375 | |
| B&S In-Home Computer Service | Hot Springs Village | 501-915-9705 | |
| Z R Custom Computers | North Little Rock | 501-553-2972 | |
| Compu-Rx | North Little Rock | 866-660-8106 | |
| Haley Computer Consulting | North Little Rock | 501-758-7347 | |
| Housecall4pc | North Little Rock | 501-231-7906 | |
| Capitol City Computer | Little Rock | 501-837-3178 | |
| Standard Computer | Little Rock | 501-224-0050 | |
Welcome to www.laptopspecialist.com
; our goal is to provide you with courteous, expedient professionals of the highest caliber to repair, service and up-grade your laptop and computers.
Little Rock AR Computer shops serving the Little Rock AR community are specialized in PC and laptop computer repair and provide Reliable products / services you need in your Little Rock AR Area.
We take pride in providing a high-quality, high value repair service providers, who guarantee for labor and replacement parts.
Our listed dealers provide a comprehensive diagnosis and repair coverage of notebook or laptop repair problems ranging from overheating, DC in jack or power jack repairs, laptop LCD replacement, inverter, display assemblies to system board, CD-ROM, CD-RW, DVD and keyboard replacements to CPU and hard drive replacements.

Find Little Rock AR and nationwide Full-Service Centers, Technicians and Shops located in Little Rock AR, for Toshiba, IBM, Sony, Acer, Dell, Samsung, Mac, Lenovo and HP laptop repairs and notebook repairs.
Contact listed laptop repair service stores in Little Rock AR, Ask for A+ certified and manufacturer certified technicians who receive regular service updates and updated diagnosis procedures and training materials from the manufacturers of laptops / notebooks and computers.
If you have any questions or would like to speak with a Little Rock AR Computers representative regarding our products services, please e-mail or call the Little Rock AR number. Laptop computer repair and service providers will help you to ensure that your laptop / notebook / computer are operating properly with minimal investment of time and cost from you.

Is your laptop or notebook still under warranty by the manufacturer?
Ask authorized service and warranty repair centers to repair in-warranty laptops or notebooks.
Authorized service and warranty repair centers and factory trained and certified technicians can repair virtually any model for Toshiba, IBM, HP, Compaq, Apple, and Sony.
Little Rock AR laptop repair service provides a full-service alternative if you are unsure about the correct diagnosis or the proper replacement parts and/or repair and installation procedures. Listed dealers or technicians performs both in-warranty and out-of-warranty repairs, and may provide a wide range of replacement part options depending on the age of your computer and your preference, It may include used, refurbished and factory direct replacement parts.
The friendly and professional staffs are ready to answer any questions you may have about laptop and computer repair services At Little Rock AR Computers.

Whether you need In-house or On-site service, a new computer or just an upgrade, browse our Web site for more information about Little Rock AR Computers and laptop services.

Are you looking for accessory for your laptop or add an option?
Little Rock AR dealer offer a wide selection of original parts and equipment options and are able to provide services for Toshiba, IBM, Sony, Acer, Dell, Samsung, Mac, Lenovo and HP laptops. Parts and services may include:

-AC Adapters
-Batteries
-CD-R/CD-RW Drives
-DVD Drives
-Hinges
-Hard Drives
-Keyboards
-Memory
-Touch Pads
-Mouse Pointer
-Fans
-Data Back-Up
Sales & Repair of Laptops
o Laptop AC Jack & Adapters
o Laptop Batteries
& Connection
o Laptop Battery Backup
o Laptop DC Power Adapters
o Laptop Drives CD, DVD & RW
o Laptop External Drives CD & DVD
o Laptop Fans
o Laptop Fire wire & USB Cards
o Laptop Floppy Drives
o Laptop Hard Drives internal & External
o Laptop Inverters
o Laptop Keyboards
o Laptop LCD Screens
o Laptop Memory
o Laptop Motherboards
o Laptop Network Interface (NIC)
o Laptop Power Cords
o
Laptop Processors (CPUs)